Jan 3rd, 2022
How to Use Taiwan's Youbikes in 8 Steps
Biking is a convenient and environmentally friendly way to get around Taipei, and the government sponsored Youbike (Ubike) rental system makes it a breeze!
If you are interested in cycling around all of Taiwan, check out our guide here! You can also rent from Taipei Bike Tours for 35NT/hour.
Below are 8 easy steps to help teach you how to use Taiwan's Ubikes.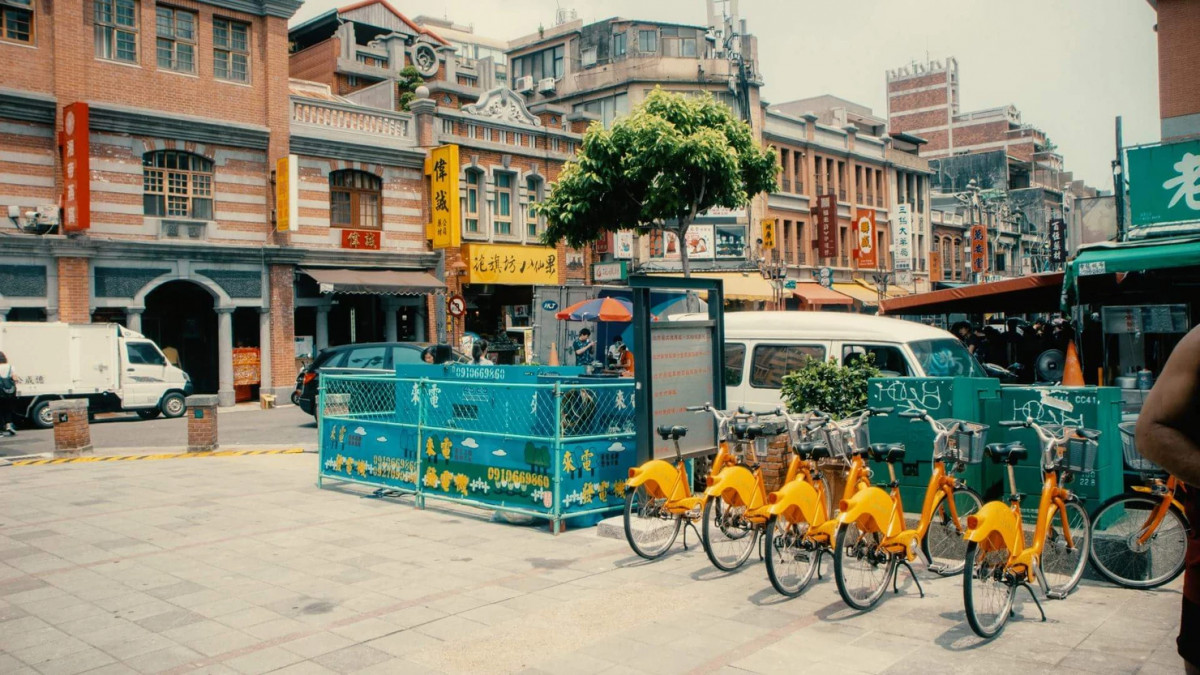 1. Prepare a credit card or an EasyCard
EasyCards can be purchased at any convenient store for 100NT. After purchasing an easy card, you must add money to it, which can be done at any convenient store or MRT station. You may also use a credit card with a security chip to rent Ubikes.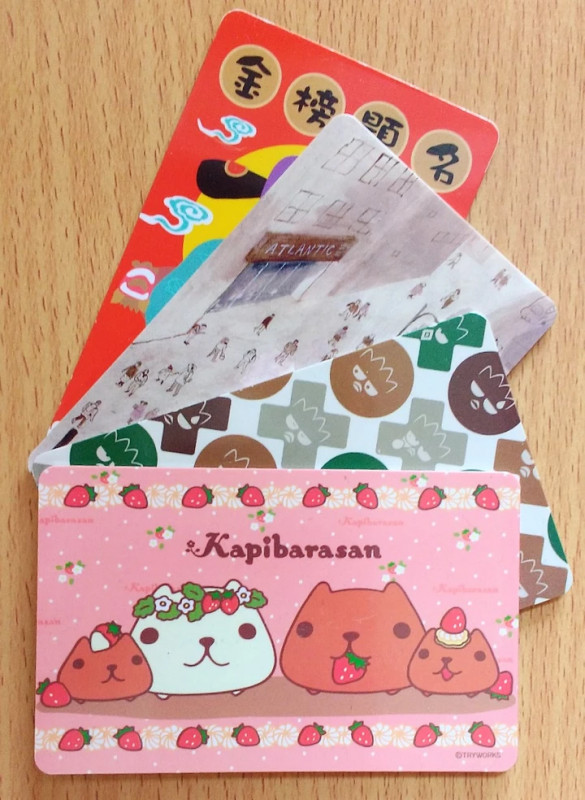 2. Register your EasyCard
You will also need to link it to a Taiwanese phone number to receive confirmation texts. Each phone number can be linked to up to five EasyCards. If you don't have a phone number, you can ask a Taiwanese buddy to help you out or read here for more information on how to get one. Once you have a phone number, you can register your card in the Ubike system at this website, or at a Ubike kiosk.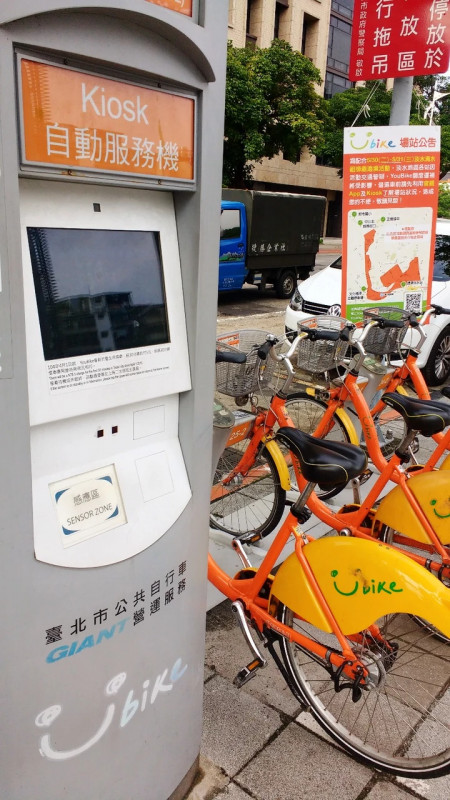 3. Find a Ubike Station
There are hundreds of Ubike stations located around the city that can be found using this map or using the official Youbike phone application. This application does not have an English version, so I recommend using the Taiwan Public Bicycle app.
4a. Go to a Youbike Kiosk
If you have an ARC or Taiwanese ID, simply follow the on-screen instructions.
4b. Register online
It is best to register online. Once there, accept the terms of agreement. Then click accept terms of renting at the bottom of the page. When inputting your information, please input your information and select "nothing more" if you are just visiting and have no resident or ID card. Continue to follow the online instructions and you will done!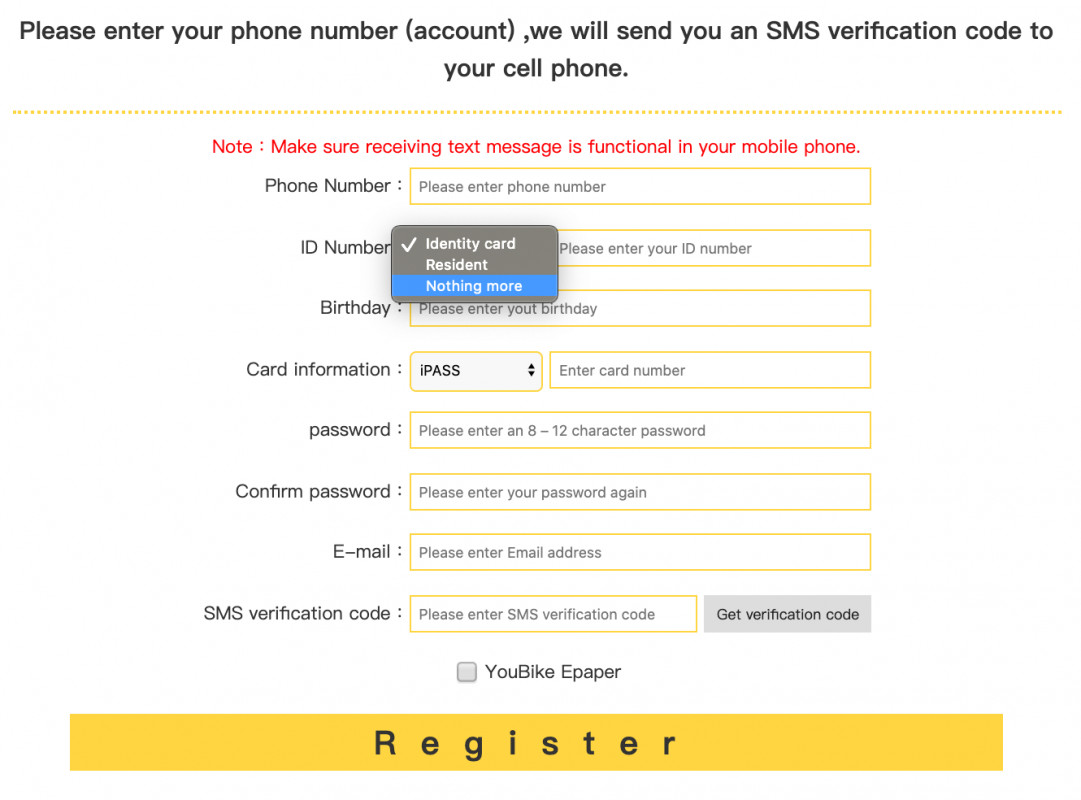 5. Pick your iron horse
There are four things you should check before renting a Youbike. First, make sure your tires are firm with air. Next, check to see if your brakes are tight, and test if the bell is functioning (give it a twist if it isn't ringing fully). Lastly, see if your seat can adjust. If something is wrong with the bike, turn the seat around and let it hang. This signals Youbike workers to fix the bike and other cyclists not to use it.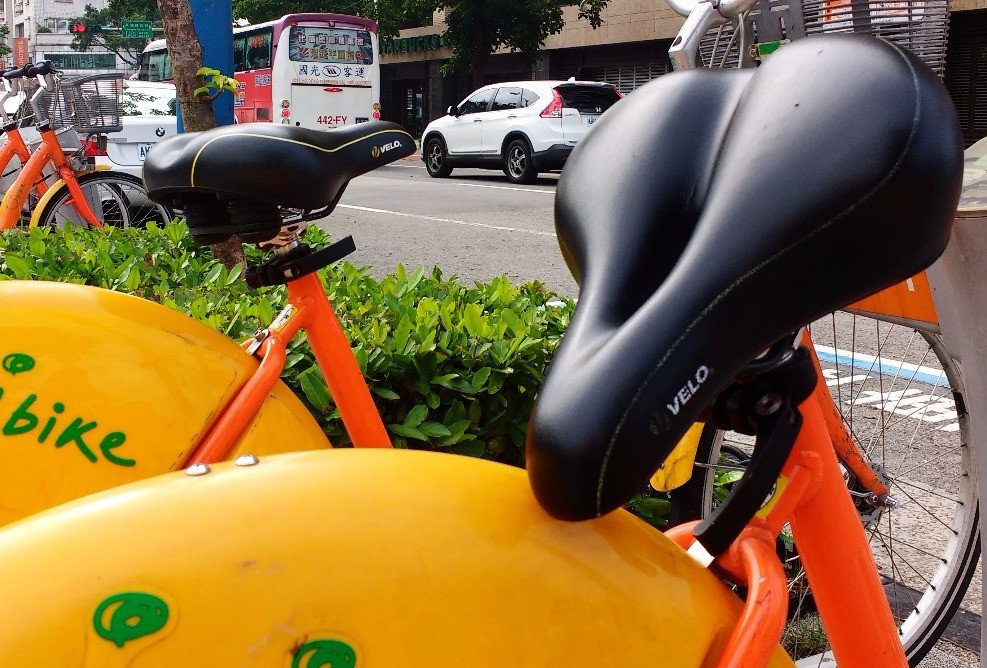 6. Check out your Bike
After choosing your bicycle, swipe your card on the sensor zone. If it starts flashing green and beeping, great, you can now pull out your bike and explore Taipei! If the light turns red, see which number appears on the screen. Next, check the error code that corresponds to that number and follow the instructions.
7. Keep you and your bike safe
If you'd like to park your bike, but there is no station around, Youbikes have a locking mechanism already installed. Take the metal wire from the basket and either feed it through the front tire in a clockwise direction or wrap it around a secure object. Next, stick it into the hole on the right side of the locking mechanism next to the front wheel. There is a key on the opposite side of the locking mechanism. Turn and remove it to secure your bike. Do it all in reverse to unlock. For more information on all of the Ubike features, click here.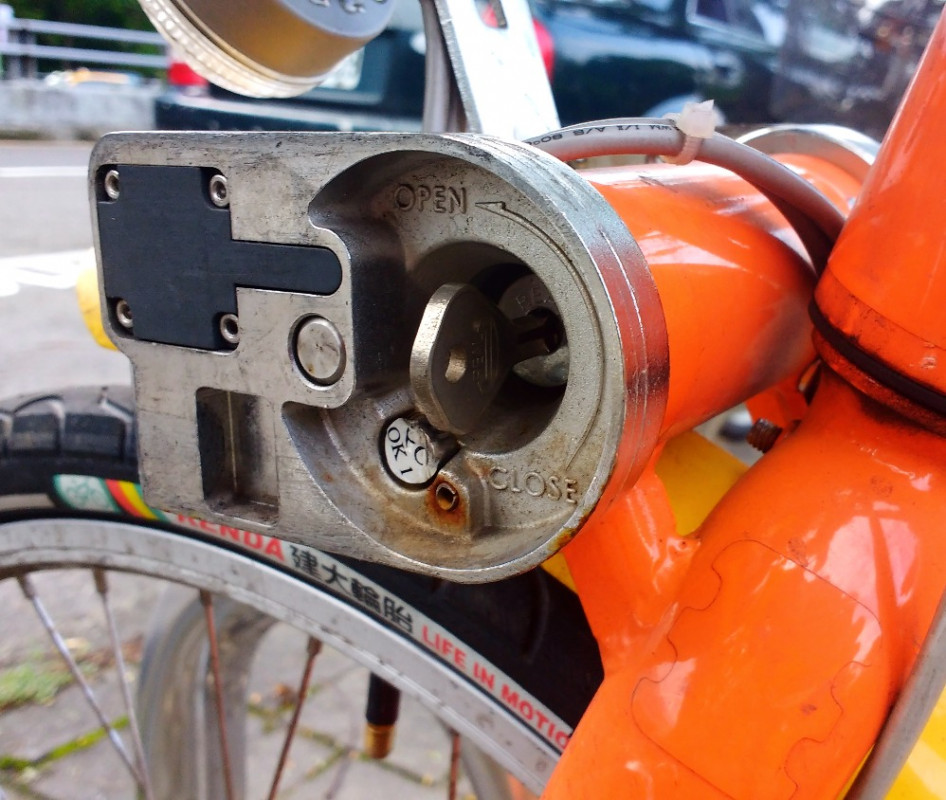 8. Return your bike and pay your dues
After you've finished cruising around the city, it is time to return your Youbike. Simply slide the bike back into the station dock. You should hear a beeping and see a blue flashing light. That's the cue to swipe your card. The station light should turn green and display the amount deducted from your card with your Easycard's remaining balance displayed below. Again, if you see a red light and a number, just refer to the error code chart and follow the instructions.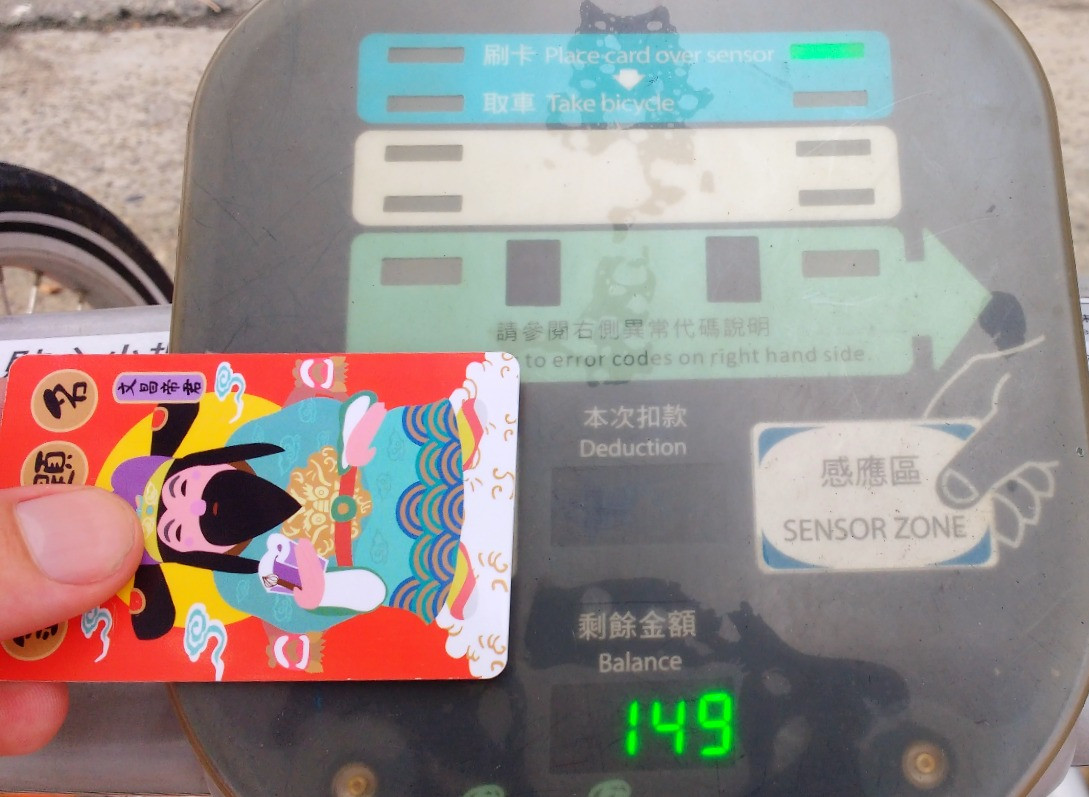 The first 30 minutes will run you 5NT in downtown Taipei, or 0NT in New Taipei city. After the first 30 minutes, it goes up to 10NT per half hour. After four hours of use, it shoots up to 20NT per half hour. After 8 hours, it skyrockets even more to 40NT per half hour. If there is not enough money on your card when you return your bike, you will need to add more money before renting another Youbike.
Now you know how to use a Ubike in Taiwan, great! If you have any more questions, you can check the the official Youbike site or contacting customer service using this email address.
Alternatively, if you want some extra help...
If this was a bit too confusing, or you just don't want to go through the hassle of renting a Youbike yourself, then you are welcome to rent one of our bicycles or take one of our tours around Taipei! We will provide you with one of our bicycles and also teach you about safe riding in Taipei, and guide you on a cycle tour to Taipei's most renowned sights, bike trails, food stops, and more! Reserve your spot on the best bicycle tour in Taipei!