Greetings from Taipei
Taipei Bike Works is your one-stop, friendly bicycle shop in the heart of Taipei City, Taiwan. From bicycle rentals to city tours to services, we've got you covered, along with our boundless knowledge and insight into cycling in Taiwan. Stop by the shop or get in touch!
Rentals
Rent our well maintained bicycles starting from just NT$400/day (incl. panniers) and explore Taipei your way.
Tours
We offer daily tours of Taipei City hosted by our incredibly knowledgable staff who have lived in Taipei for years. There is no better way to get a first hand look at this eccentric city than on a bicycle!
Morning Tour
Difficulty: Easy
Distance: 15km
Duration: 4hrs
Schedule: Everyday
Price: NT$1400
Book Now
All Day Tour
Difficulty: Medium
Distance: 35km
Duration: 8hrs
Schedule: Weekdays
Price: NT$2500
Book Now
Shop
Stop by Taipei Bike Works to get your bicycle tuned or fixed, buy some of curated imported bicycle products or buy one of our refurbished bicycles.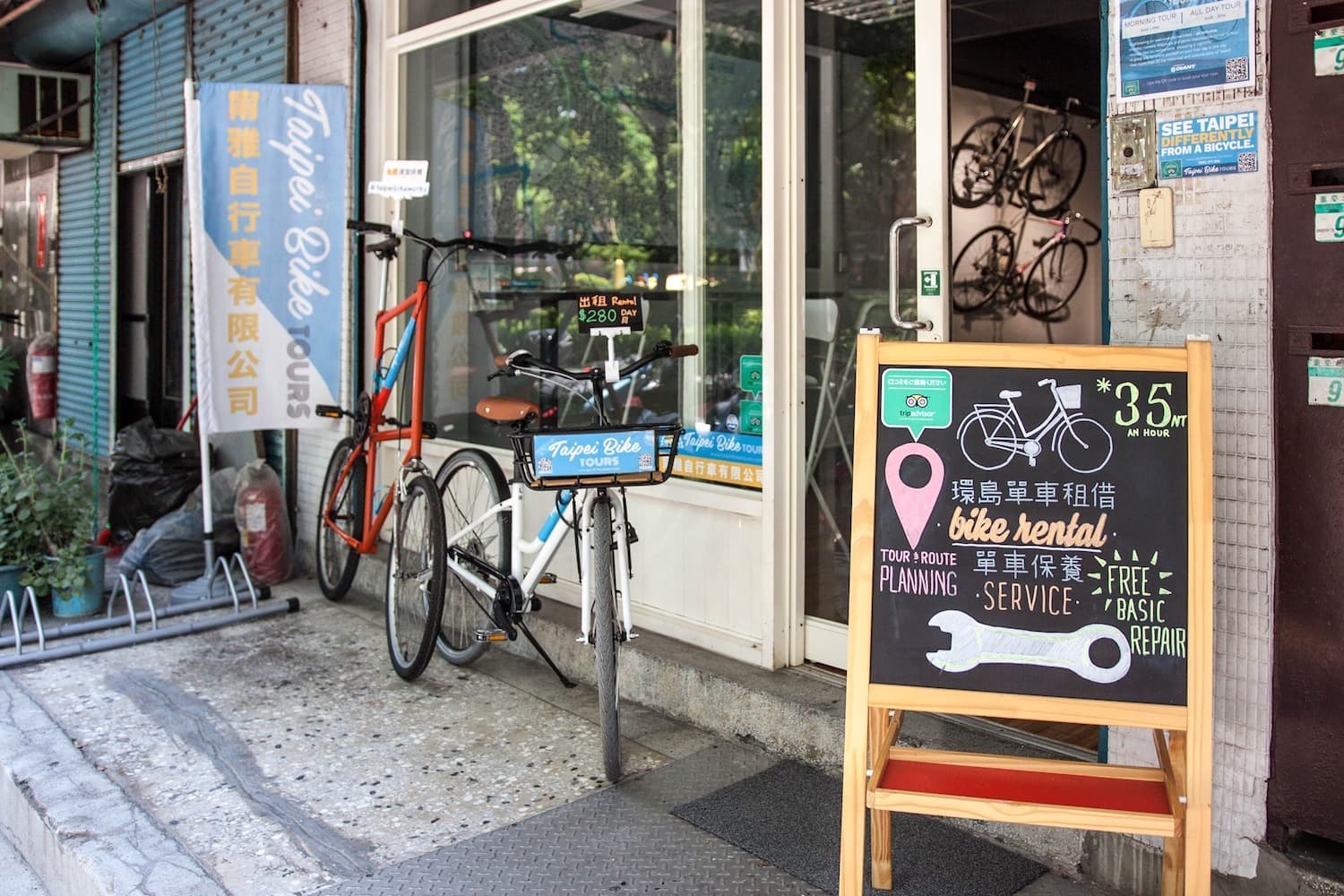 Taiwan Cycle Guide
Thinking of cycling in Taiwan? Then you need to read our ultimate guide for cycling in Taiwan. Packed with all the information you need, tips and strategies. If there is one guide you read about cycling in Taiwan, this is it!
The Blog
Read our library of useful and interesting blog posts about cycling in Taipei City and Taiwan.
Get In Touch
Please feel free to reach out to us with any questions or inquiries you may have. We love to help people navigate cycling in Taiwan or any bicycle related questions. And if you're in Taipei come say hi at our shop.